The first grass-roots management backbone training course of Huhe electronics was officially launched in 2022 ~
---
The development of an enterprise cannot be separated from the growth of each member. In order to further improve the management level of grass-roots management backbones and strengthen theoretical knowledge training and practical development training, on May 28, Zhe Electronics held the launching ceremony of the first training course for grass-roots management backbones in 2022. The meeting was presided over by Director Zhang Ruixing, and General Manager Wang Xuguang scolded everyone at the launching ceremony.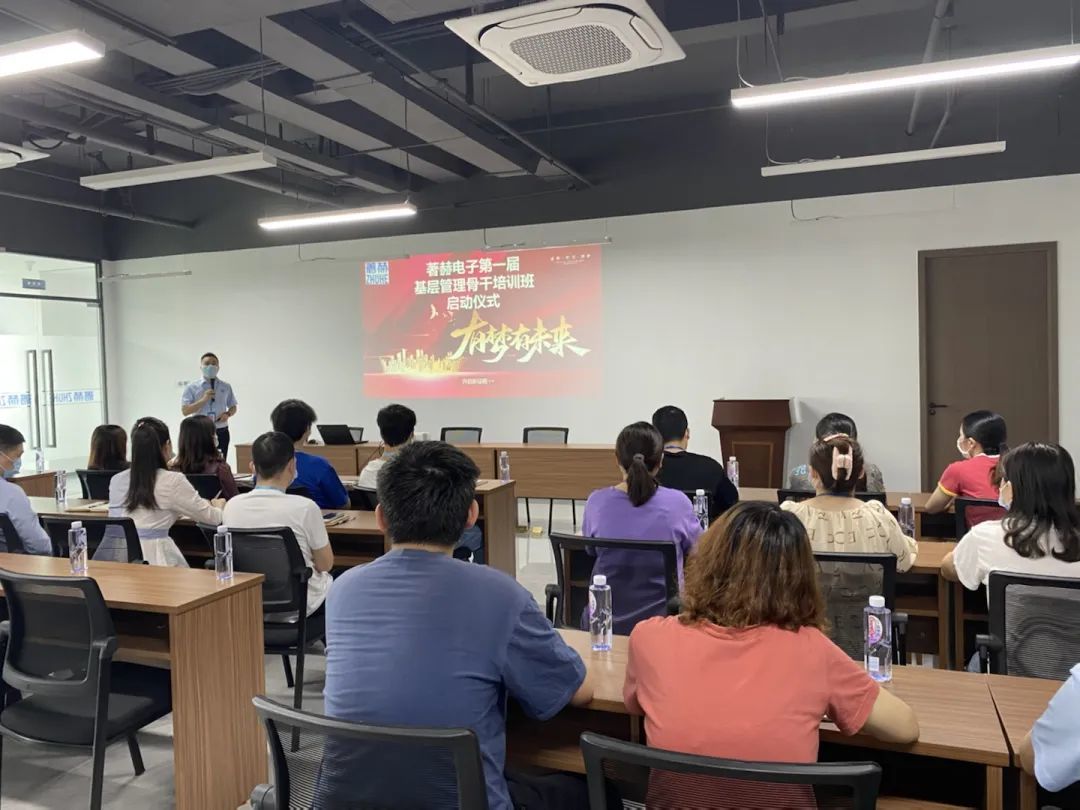 The training is mainly divided into three parts: theoretical knowledge, practical learning and development training, summary stage.
The purpose is to enable students to have some experience and inspiration through the above theoretical knowledge learning and practical activities, and to improve and deal with the existing problems of their teams and groups in combination with their own practical work. Learn knowledge, learn methods, and strong beliefs, constantly improve their own knowledge structure, apply theoretical knowledge to work practice, learn to think, learn to be strong, and learn to be useful.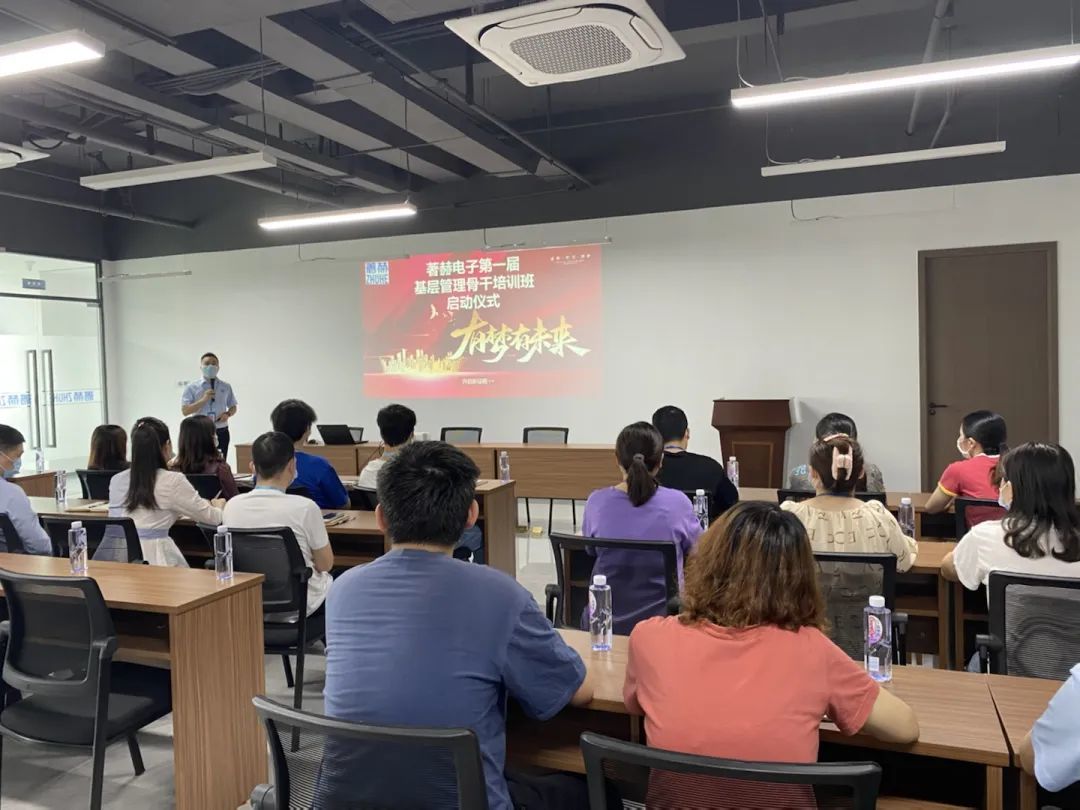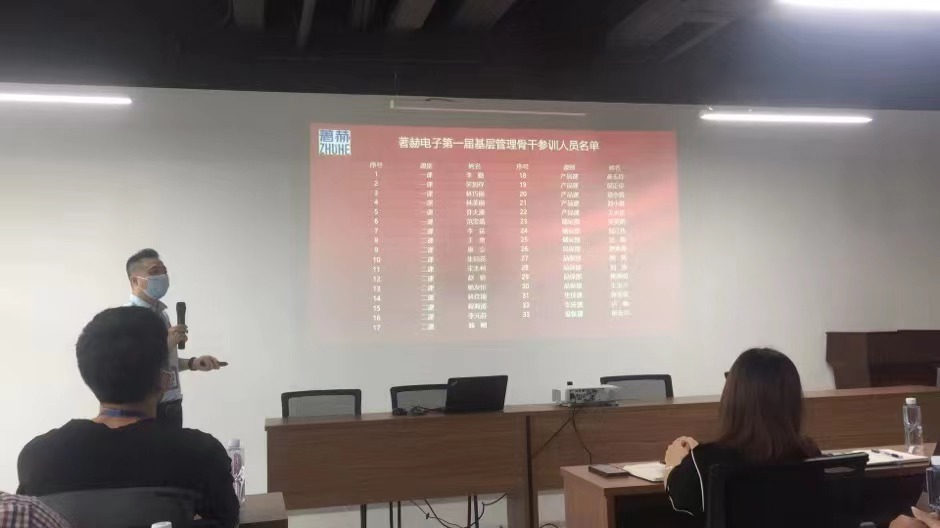 This training mainly covers self-management, quality management, site management, plan management, staff management, safety and fire management, process knowledge and so on.
Finally, General Manager Wang Xuguang led everyone to visit the exhibition hall of Zhe Group Science and Technology Park. Once again, we show the development process and future expectations of the group.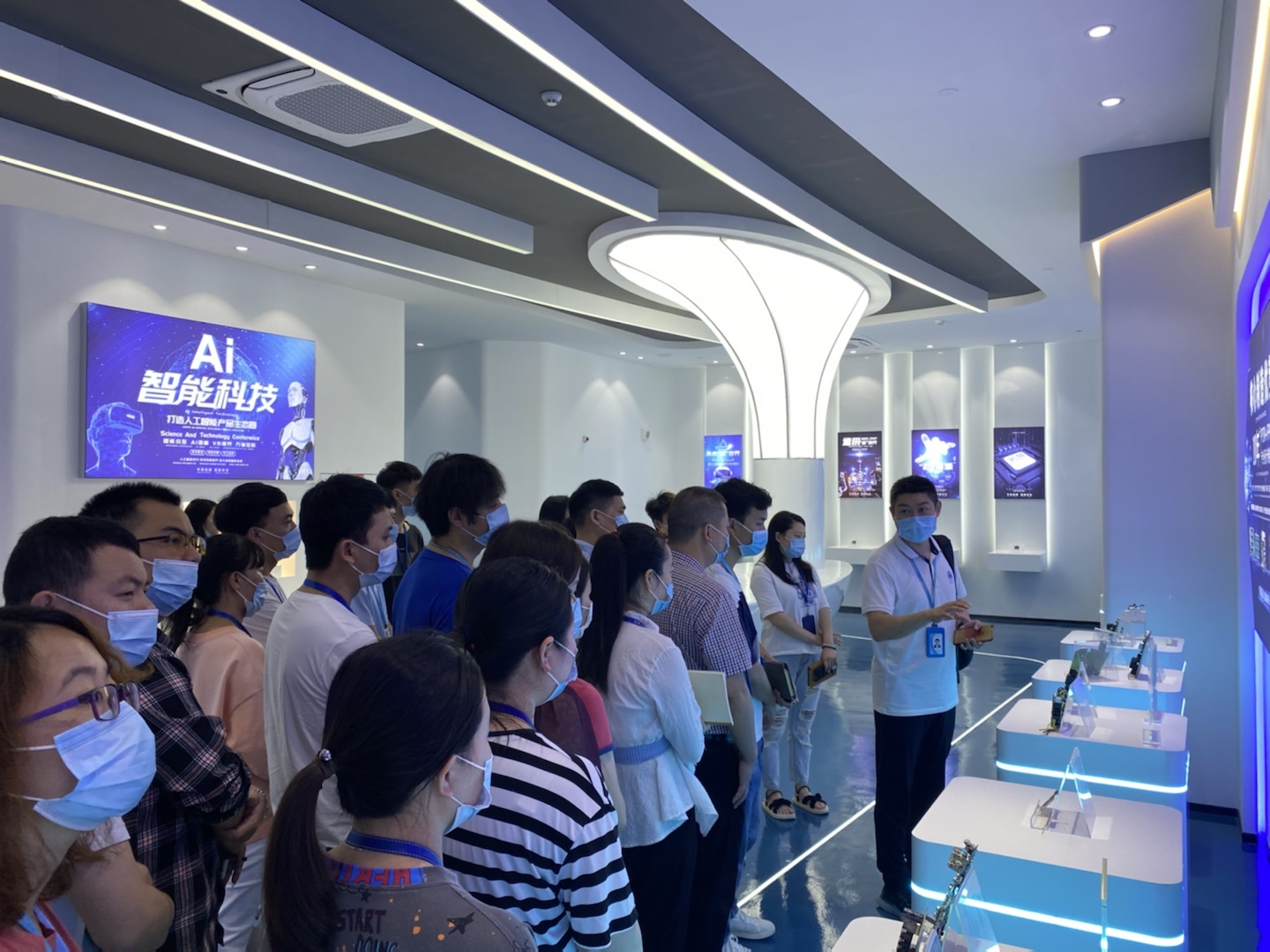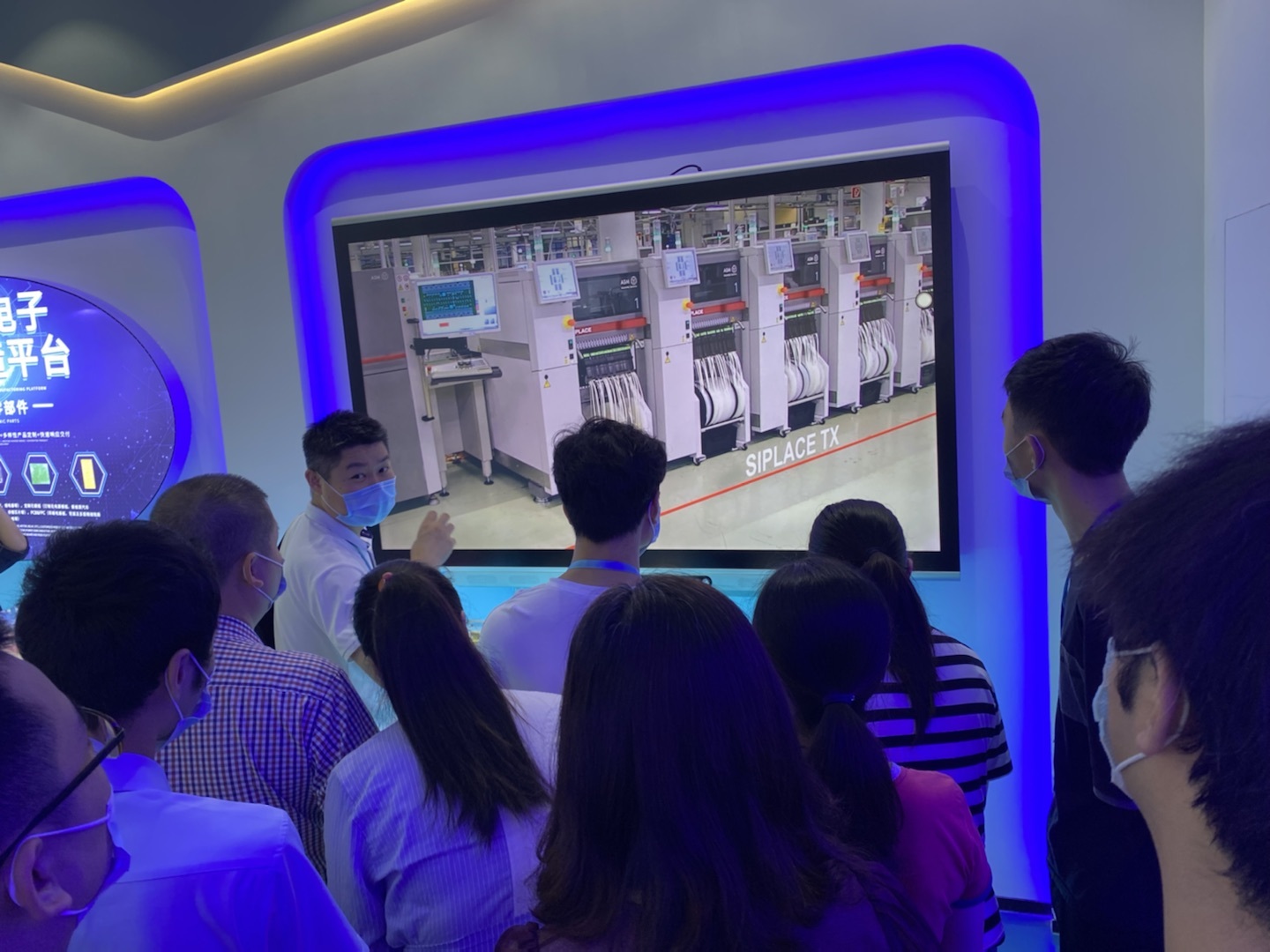 The family at the scene also seemed to see every drop of sweat, every step, every struggle, and finally turned into "corporate glory".
Let's continue to learn and grow and create more glory for him!